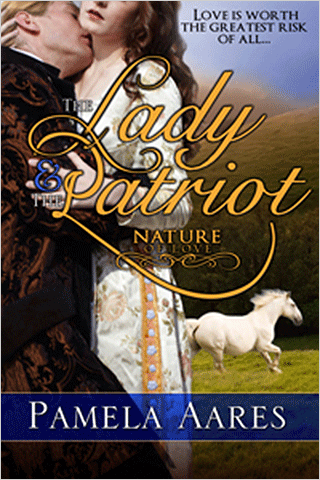 Get the eBook
Coming 2022!
The Lady and the Patriot | The Nature of Love Series, Book 1
A fiercely independent, nature-loving heiress and a closed-hearted American patriot, are forced to marry to help her escape a vicious duke. Though marriage wasn't in either of their plans, when they battle to save his family ranch in gold rush San Francisco they discover a love that's worth the greatest risk of all.
Venice was supposed to be her gateway to freedom—
Heiress Lady Alexandra Lansdowne is determined to leave the parlors of London behind and cast off for the jungles of India. Her lifelong dream is to chronicle it's creatures with her pen and brush. But when she lands in Venice to seek help from her powerful Aunt, she hadn't counted on being attacked and claimed by a malicious family nemesis. And having to marry the annoyingly handsome American, Blake Elliot certainly was not part of her plan.
Dragged to his estate in Boston, Alexandra feels her dream of adventure slipping away. Her hasty marriage was something neither of them wished for and she vows to get away as soon as the law allows. She won't be anyone's thing of duty. When Blake leaves her behind to save his California ranch, Corazon, from ruthless Gold Rush outlaws, the unforgettable passion he'd ignited fuels her treacherous journey to find him.
Gold Rush San Francisco wasn't far enough—
Blake can't believe Alexandra followed him— the wilds of the West are no safe place for a woman, especially a beautiful young aristocrat. But soon her wild beauty, adventurous spirit, and passion shatter his resolve to send her away to safety and get on with his work. When outlaws kidnap her and Corazon is the ransom, Blake knows she's more to him than an obligation. But is he too late to save her?
Praise for The Nature of Love Series:
San Francisco Area Romance Writers of America –  Heart-to-Heart Award