Meet Pamela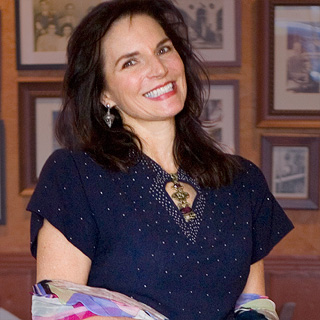 Pamela Aares is a USA TODAY Bestselling and award-winning author of contemporary and historical romance novels. Her contemporary series explores the lives, loves, friendships and sizzling romances of the Tavonesi family in her new romance novel series titled The Tavonesi Series. The first book, Love Bats Last was released in February 2014 and the second in the baseball romance collection, Thrown by Love was released in March. Fielder's Choice was released in April. Love on the Line and Aim for Love followed by The Heart of the Game, Love in the Vineyard and A Very Daring Christmas. The newest book in the series, No Stranger to Love, is available now at all online stores and in print from Createspace. Until Love Finds You is available for preorder at iBooks and will be released at all online bookstores in September 2017.
Pamela's first book, Jane Austen and the Archangel was released in 2012. Midnight Becomes You, the second in the Angels Come to Earth series will release in 2018 as will the celebrated historical romance novel, The Lady and the Patriot.
Pamela's popularity continues to grow with each new book release, so much so, that the Bay area author has drawn comparisons by some to Nora Roberts which is a great honor as Pamela is a huge fan of the world's most popular and enduring writer of romance fiction.
Pamela Aares writes romance books that she loves reading, particularly those that entertain, transport and inspire dreams while captivating and tugging at the heart. In her books, she takes readers on a journey with complex characters in both contemporary and historical settings who are thrown together in situations that tempt love, adventure and self-discovery.
Many of the themes in Pamela's books are inspired from her real life experiences not only as a lover and proponent of improving nature and the habitats of animals but of her strong sense in the transforming power of the universe and what lurks beyond in our imaginations and our souls. Pamela also gets inspiration from her local writing group, The San Francisco Area Romance writers that include Bella Andre, Tina Folsom, Barbara Freethy, Carolyn Jewel and Monica McCarty.
Before becoming a romance author, Pamela Aares produced and wrote award-winning films including the PBS documentary, Your Water, Your Life, featuring actress Susan Sarandon as well as NPR radio programs including New Voices, The Powers of the Universe and The Earth's Imagination.
Pamela holds a Master's Degree from Harvard and lives in the wine country of Northern California with her husband, a former MLB All-Star and two curious cats. Her love of nature has led to countless adventures including scuba diving the coral reefs of Fiji, exploring the cliffs of Greece, sea kayaking the Rosario Straits and white water rafting the wild and scenic rivers of the west — and of course romance!
Sign up for her New Release Newsletter at the top of the page if you'd like to hear about new books and early reader specials. And if you're inclined, email her via the contact form — she'd love to hear from you!