Top Ten Romance Authors and Novels by Pamela Aares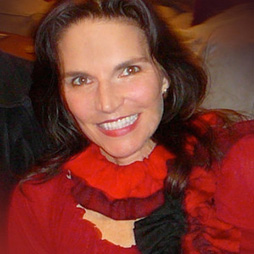 New romance author Pamela Aares chooses her top 10 favorite romance and historical must-read authors and books.
I love hearing from friends about books they recommend, so I wanted to share my Top Ten Romance and Historical Romance authors and books. Some of these authors are also friends and colleagues here in Sonoma (and strong, smart, sexy women!). I encourage you to indulge in these novels, and let me know what you think!
What makes a powerful love story or romance novel? Alpha males, strong and amazing women, heiresses, billionaires, athletes and especially All-Stars (okay, so I'm a little biased, as you will learn in my newest series, The Tavonesi Series /Heart of the Game), these are some of the elements that these authors wield to deliver captivating books for your reading pleasure.
| | |
| --- | --- |
| | 1. Nora Roberts. Nora tops my list, and I'd be lying if I said otherwise. Enchanted and the entire Donovan series are on my reread shelf. Also The Key of Light and, well, the list goes on and on. |
| | 2. Barbara Freethy. I loved Suddenly One Summer— a great mystery and love story with compelling secrets, messages from angels, and aptly, a beautiful and evocative setting in Angel's Bay. (If you've read my first book, Jane Austen and the Archangel, you know I love angels too, even heart-breakers). |
| | 3. Maya Banks. Colters' Gift. What Fifty Shades of Grey did to open the romance closet for so many readers, Maya is doing for excellently written, compelling stories that are also, well, rather hot. No other word for it. |
| | 4. Lisa Kleypas. I fell in love with the gypsy Rom men in Mine Till Midnight and read every book in the Hathaways series voraciously. Lost too much sleep and missed an edit deadline! Lisa's recent contemporary, Dreamshadow Road, was pure delight. |
| | 5. Bella Andre. I can't help but fall in love with the Sullivans over and over. With stories chock-full of athletes, artists, billionaires, family ties—she's a writer after my own heart. Imagine what would happen if the Sullivans ran into the Tavonesis from my series The Heart of the Game—I'm sure the sparks would fly! |
| | 6. Carolyn Jewel. A RITA finalist multiple times, Carolyn has a faculty for language and storytelling that makes it seem that the English language was invented for her personal use. Not Wicked Enough says it all! |
| | 7. Susan Mallery. If you want your heartstrings plucked and laughter button pushed, Susan delivers every time. Any of the books in the Fool's Gold series will do it. |
| | 8. Jennifer Crusie. Crazy for You and Bet Me should come with the warning: "Do not start reading this book after 3pm if you intend to get any sleep!" Maybe I like any book where a dog or cat plays a role in a story that open our hearts to love. And I have a soft spot for chaos theory—need I say more? |
| | 9. Susan Elizabeth Phillips and Jude Deveraux are tied! Jude's Knight in Shining Armor might be my all-time favorite. And most any book by Susan will give hours of pleasure. |
| | 10. Catherine Coulter. Midsummer Magic was the first romance novel I ever read. All in one night. It literally fell off the airport shelf and introduced me to a new world of storytelling. Catherine was instrumental in leading me to Romance Writers of America, cheering me on as I wrote (and rewrote) The Lady and the Patriot, and she loves sports and animals—and Christmas and Valentine's Day! Need I say more? She delivers heart-throbbing romance and edge-of-your-seat suspense in a way no one else can. |
And, of course, Jane Austen. Okay… so twelve. (And, if you count Georgette Heyer, thirteen. But since she's on the same line with Jane, maybe I'll be forgiven?) Pride and Prejudice stands apart. When I wrote Jane Austen and the Archangel, I had the opportunity to connect with many scholars and fans around the world who love her with fervor and awe.
And what of Georgette Heyer? I nearly drove my husband mad when I read all 40 of her novels one winter. He kept coming upstairs and asking: "Have they left the drawing room yet?" I'd smile and say, "Nope," and dive back in. I loved Devil's Cub.
Okay, I confess, I can't stop at just ten. There are just so many romance authors and books I love. Curl up with one of these and tell me what made your heart skip a beat. I always enjoy a romantic read, especially during the winter.
Click here to be receive my new releases alert e-mail. To view all of my books, click here.